Comparison
Speed up your diagram creation with the "Comparison" wizard.
The wizard "Comparison" provides a form with two synchronized sub tables. You can easily add new lines and enter the names and values. And you see the total value.
Execute the wizard to automatically generate the diagram in a basic layout. And fine-tune it afterwards.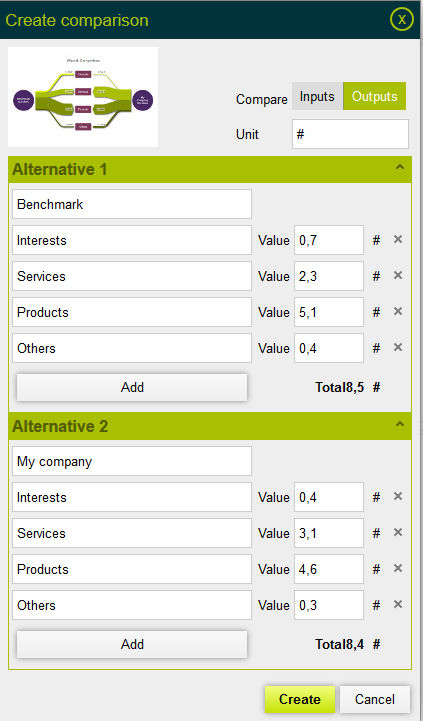 A typical example of an Comparison diagram is a benchmark vizualization. It shows values in a face-to-face situation and is useful for each type of comparison: Financial benchmarking, technical benchmarking, ...